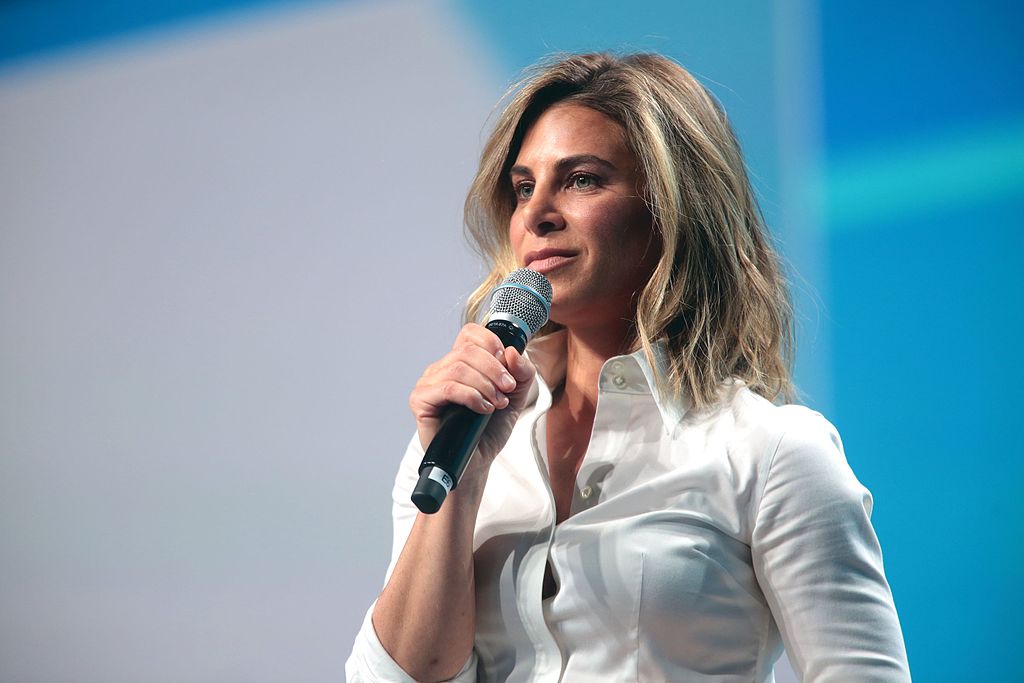 In life, there isn't a personal health textbook or guide that fits everyone, so people like Jillian Michaels exist. Born February 18, 1974 in Los Angeles, California she is best known for her role as team trainer in NBC's show The Biggest Loser. Her career in fitness training started much earlier, working as personal trainer while attending California State University, Northridge. Not only being a personal trainer and a black belt holder, since 1993 she has multiple personal training certificates from the National Exercise & Sports Trainers (NESTA) Association as well as a nutrition and wellness consultant certificate with the American Fitness Professionals and Associates(AFPA).
Michaels TV presence began in 2004 with her role as Red Team trainer in The Biggest Loser for the first two seasons, leaving in 2006. In 2007 she returned as Black Team trainer and left the show in its 11th season in 2011. She also returned for season 14 and 15, in 2012 and 2013 respectively. Michaels was also a trainer in the Australian version of the show from 2006 to 2008. In 2010 NBC debuted the show Losing It With Jillian, in which Jillian Michaels acted as the host and trainer. She was also the co-host for the show The Doctors where she hosted a recurring segment called Ask Jillian focused on nutrition and diets. 
Jillian Michaels: The Fitness App has more than 500,000 downloads and has won awards in the best fitness and health app category from both Google and Apple. The App works like a personal health textbook tailoring the training and diet that best fit with the data that the user input.  In 2008 Michaels released the fitness membership website called Fitfusion.com, which works as the fitness Netflix being an aggregate site for fitness videos and workouts, featuring numerous fitness, yoga trainers and celebrities.  Fitfusion also broadcasts in various TV channels as well as on demand services like Apple TV and Roku. In February 2011 Jillian started her podcast The Jillian Michaels Show, on Itunes which won the category Best New Audio Podcast in that same year.
Jillian has taken part in various missions on behalf o multiple organizations to help refugees around the globe, and works with them to raise funds and awareness of the problem. She also works with organizations that fight for animal welfare causes.
All in all Michaels has released more than 20 DVDs focused on fitness that together have sold over 100 million copies worldwide and wrote 9 books focused on health and wellness, 8 of which were in the New York Times Best Sellers list. 
Part of Jillian Michaels net worth comes from the lawsuit with Lionsgate. In 2017 the company was ordered to pay 5.8 million USD for uploading Michaels' workout videos for free in their Youtube channel, worried that would have an impact on her business Michaels took them to court. It is estimated that Jillian Michaels net worth in 2020 is 18 million USD